I am awful when it comes to watching movies. In the past year I have seen two movies in theaters. One was Wonder and the other was The Last Jedi. I really struggle committing to a two or three hour window of time to watch a movie (and to be honest, I'm a horrible "watcher" of anything. Usually I am multi-tasking and listening while I read, clean, cook, or some other task). However, I am a pretty decent binge watcher of television shows. Admittedly, I have my favorites that I watch over and over (and over) again, but somehow I can commit to watching many seasons of a show over the course of a week or two, but can't find two hours to watch a movie unless I really want to. I know, I am strange. Anyways, here are my Top 10 favorite shows that I have binged:
·
My all time favorite show (except on days when it's Gilmore Girls, because I can't make up my mind)! It amazes me just how much care went into creating this series and how many hints and details to things to come are sprinkled into the various episodes. I know that a lot of people thought the

finale

ruined it, but in my opinion, it made the show that much stronger.
2.
Gilmore Girls
(this includes A Year in the Life)
·
I love Lorelei and Rory! This show has been a constant rotation in my life for a good 5 or 6 years now. I've loved it longer than that, but once I owned the DVDs, it seemed that I was almost always in the middle of one season or another at any given time. I came to love it even more when Netflix released A Year in the Life. While I have my issues with certain moments (especially in Season 7) this show will always be near and dear to my heart.
3.
The Office
·
This show being on the list has a caveat. I binge it to a certain point. I loved the show until Season 5, then my love started to fade. It seemed that parts worth watching were less and the jokes just were not as funny. Once Steve Carell left the show, it really went downhill for me. I have seen every episode, but typically, I hit my favorite episode in Season 6 and just pretend that the show ended there.
4.
Switched at Birth
·
I was very surprised by this show. I didn't have high expectations for it, but in the era of Netflix, I like giving shows a chance. I was blown away. Yes, it suffers that same problem the many of the Freeform shows have, where there are a few too many cliffhangers and unnecessary (and unbelievable) drama for my taste. But I loved how sign language was integrated into this show. I took a semester of sign language and really enjoyed it and though I don't remember much, it was so amazing to see this language and how the show incorporated it. It was weird having a show that I actively had to "watch" though since so much of the dialogue is not verbal (not a complaint of course, just an observation to how bad I am at watching).
5.
Orange is the New Black
·
I didn't think I would enjoy this show but am glad I gave it a try. It has hit a point for me where I don't love it as much any more. As with so many shows, I feel that the writer's told the story they set out to tell, but then more episodes and seasons were bought and so they have to keep writing to keep the viewer's. While the last two seasons have moments that I think are great, I'm not as hooked as I was in the first two seasons where I could not get enough.
6.
The Fosters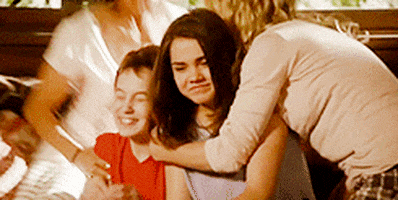 ·
Once again, a show with a lot of unbelievable drama, but I got hooked. I haven't finished it yet (I'm close), but powered through what was available on Netflix pretty quickly. It's nice to see an unconventional family and what they go through to keep themselves together.
7.
Roseanne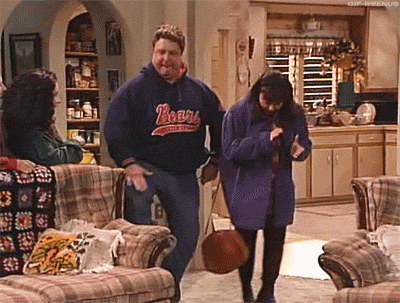 ·
Still one my favorite shows. It has it's moments where it gets weird, but I like that it's a show that I can put on and not have to put a lot of thought or attentiveness into the plots since I have seen them so many times. And there are a few jokes that still get me each time I watch.
8.
Full House
/ Fuller House
·
Yes this is cheesy as all get out, but I can't help it. The Tanners are one of my favorite TV families and sometimes it is really nice to watch a show where there is no big conflict and things will be solved at the end of the episode.
9.
Avatar: The Last Airbender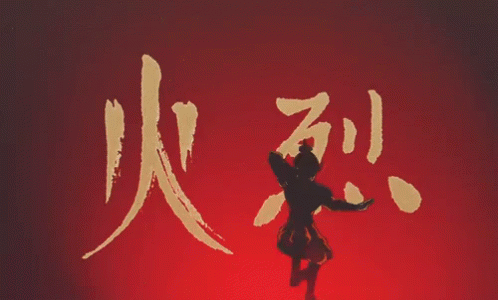 ·
If you have not watched this show. You must. That is all.
10.
Rugrats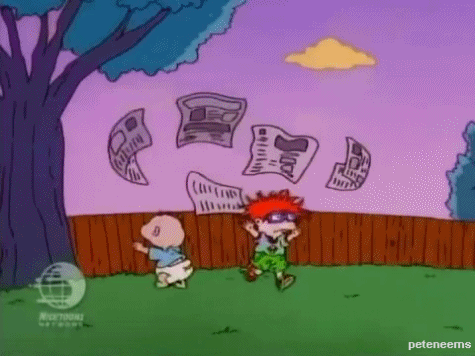 ·
I think this was my all-time favorite show as a kid. I've recently started watching it with my son. While it suffers the same fate of running out of story that I have already complained about in this post, some of those early episodes are gold. However, watching as a parent is pretty stressful- Didi and Stu Pickles are pretty much the worst parents ever and their friends and family aren't much better. So if you are a parent and ever feel that you are failing, watch an episode or two and you're realize that you are doing just fine.
Happy Reading (and Watching)!