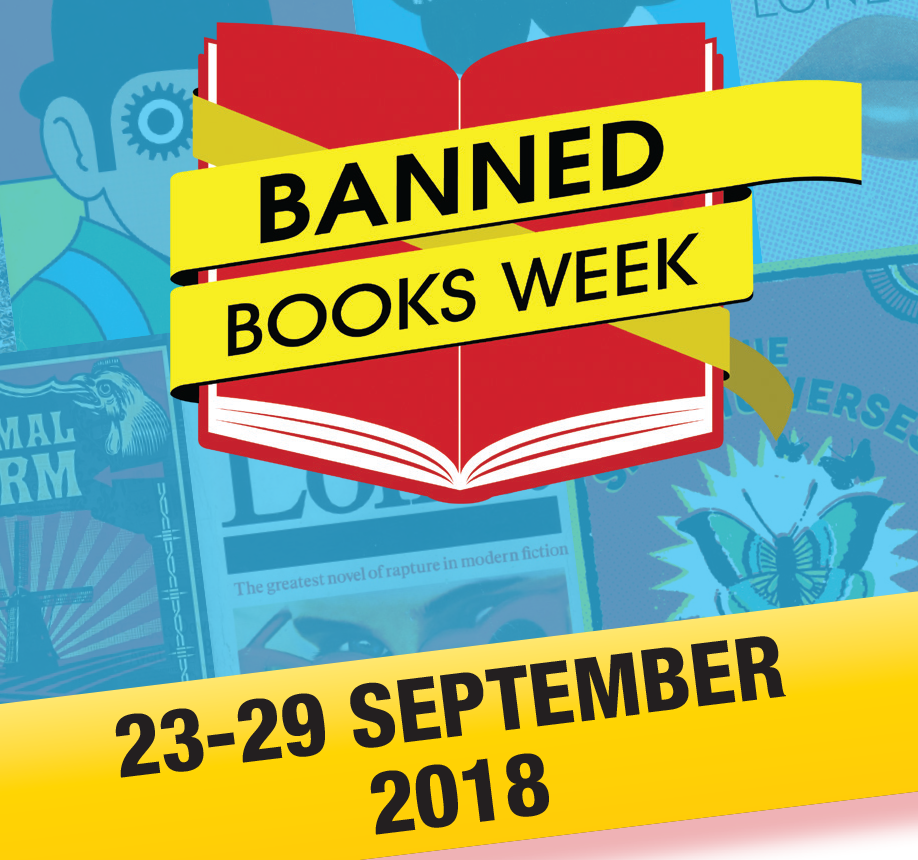 1993 LA
Challenged at the Lafourche Parish elementary school libraries in Thibodaux because the book is "offensive to Indians."
1993 SD
Banned in the Sturgis elementary school classroom due to statements considered derogatory to Native Americans.
1998 MN
Temporarily removed at the Yellow Medicine East Elementary School near Granite Falls due to the statements against Native Americans.
I know
Laura Ingalls Wilde
r has been a hot topic this year, since the Association of Library Service to Children's (ALSC) board voted to rename the "Laura Ingalls Wilder Award" as the "Children's Literature Legacy Award." If I'm being honest, I really struggled with the decision. I like the new name just fine and I like that it feels like it's honoring the author that won more than honoring the memory of Laura Ingalls Wilder. But I also hate that her name has been stripped from the award. While I agree that many of her statements in her books are not in any way acceptable today, I also am aware that Wilder was writing what was acceptable at the time. One of the reasons that
Little House
books exist, is so that future generations can remember the way things used to be. I think that all of the
Little House
books can be used as a teaching tool and some of those elements are unfortunately unpleasant.
Little House on the Prairie
follows the Ingalls family as they leave their home in the Big Woods of Wisconsin and journey to make a new home in Kansas. They travel in a covered wagon carrying the entire family and all of their possessions. Their dog, Jack makes the journey as well, walking under the wagon and protecting the family as they rest at night. Once they find a place to settle, the whole family takes part in making a new home. It takes time, but Pa builds a new cabin. Ma, Laura and Mary work hard to make that cabin a home. Like the first book in the series, this book is filled with descriptions of how they get their jobs done, from building the cabin, to cooking, to digging a well. It is a fascinating and personal look at history.
I have loved the Little House series since I was a very new reader. I loved the descriptions of an era where families worked together and built new lives. I loved reading about the magic of Santa finding Mr. Edwards so that he could bring gifts to Laura, Mary and Carrie. I loved how the girls appreciated their families and what they had, even if it wasn't much. I loved reading about Pa and his fiddle and almost being able to hear his music come out of the pages. Each time I re-read these books, I remember the magic I experienced reading these books as a child. I long for the opportunity to travel and visit more of the sites occupied by the Ingalls and Wilder families. I don't want to get into the controversy of whether or not Laura was the one to pen these words or if it was her daughter Rose. And while there are several scenes throughout the series that are atrocious to read today, I think it's possible to enjoy the rest of the stories and use those moments to talk about how far we have come since those times. I feel so strongly that parents should try to read what their kids are reading and use it as an opportunity to talk to their kids and to teach rather than hide the words away and pretend that they never existed.
Happy Reading!
-Melly